Colonel Frank Seely Academy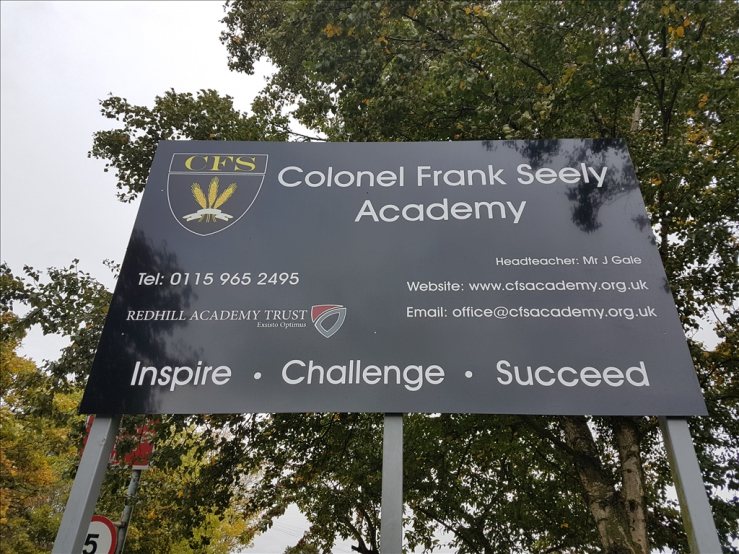 Colonel Frank Seely Academy is an 11-18 academy that has high expectations and a relentless focus on ensuring all its students achieve their very best. In order to achieve our mission, we relentlessly focus on three key drivers:
Inspire – Create the desire to get better and better at something that matters:
We ensure all learning is engaging, we raise the aspirations of all and cultivate effective, autonomous leaders and role models at every level of the organisation.
Challenge – Create a disciplined and joyful school culture:
We ensure learning is rigorous, stretches all abilities and is underpinned by meaningful feedback. We develop resilient, confident and independent learners.
Succeed – Students will achieve excellent progress, become lifelong learners and establish a strong reputation for Colonel Frank Seely Academy.
Contact Information