Colonel Frank Seely 'Good' in all areas - Ofsted​​​​​​​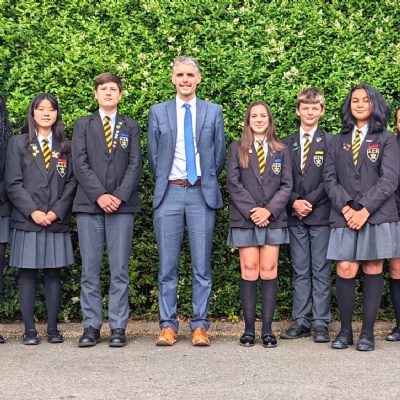 Staff and students at Colonel Frank Seely Academy are delighted to announce that Ofsted inspectors have rated their school 'Good' in all areas following a full inspection in May.
The team spent two days at the Calverton academy, which is sponsored by Redhill Academy Trust, where they observed a 'respectful culture' where students felt 'safe and happy', staff were 'proud to work' and 'parents would recommend'.
Inspectors visited lessons, looked at students' work and spoke to a wide range of stakeholders including students, parents, teachers, leaders and governors on May 17th and 18th this year.
Returning their Section 5 report, they said: "The school is a calm and orderly environment in which all pupils can learn." Adding that "more parents are now choosing to send their children to this school," in acknowledgement of rising student numbers and popularity.
More parents are now choosing to send their children to this school
Attracting specific praise was the school's mixed-age vertical tutor group system, which younger students said they 'valued' because of the friendship and mentoring they get from older students. "Pupils describe the tutor groups as a small family within a larger school family," the report reads. "Younger pupils said this helped them settle into the school when they started in Year 7."
The school's focus on oracy – encouraging students to listen actively, craft speeches and speak to audiences – was also praised for helping its young people become more confident and articulate, as were the opportunities for pupils to develop morally, socially and culturally. "Teachers focus on developing pupils' character," inspectors said. "Students know these characteristics will support them in later life and future learning."
Sixth formers are well prepared for their next steps
Colonel Frank Seely Sixth Form was commended for supporting its students well, to achieve highly in their post-16 studies. "They are well-prepared for their next steps," the report reads.
On teaching and the curriculum, inspectors commended teachers, saying: 'teachers have good subject knowledge'. They also recognised that the school's curriculum had been redesigned to ensure it 'stays broad for as long as possible for all pupils', who 'learn about many subjects in depth'. They noted that subject leaders 'carefully considered' what students should know by the end of each key stage, breaking large concepts down into smaller steps, with modern foreign languages as a good example. They added: "In subjects such as these, pupils build on this strong foundation."
Headteacher Jon Gale said he was 'delighted' that the report recognised what a 'special community' Colonel Frank Seely is, adding:
"I'm incredibly proud of the dedicated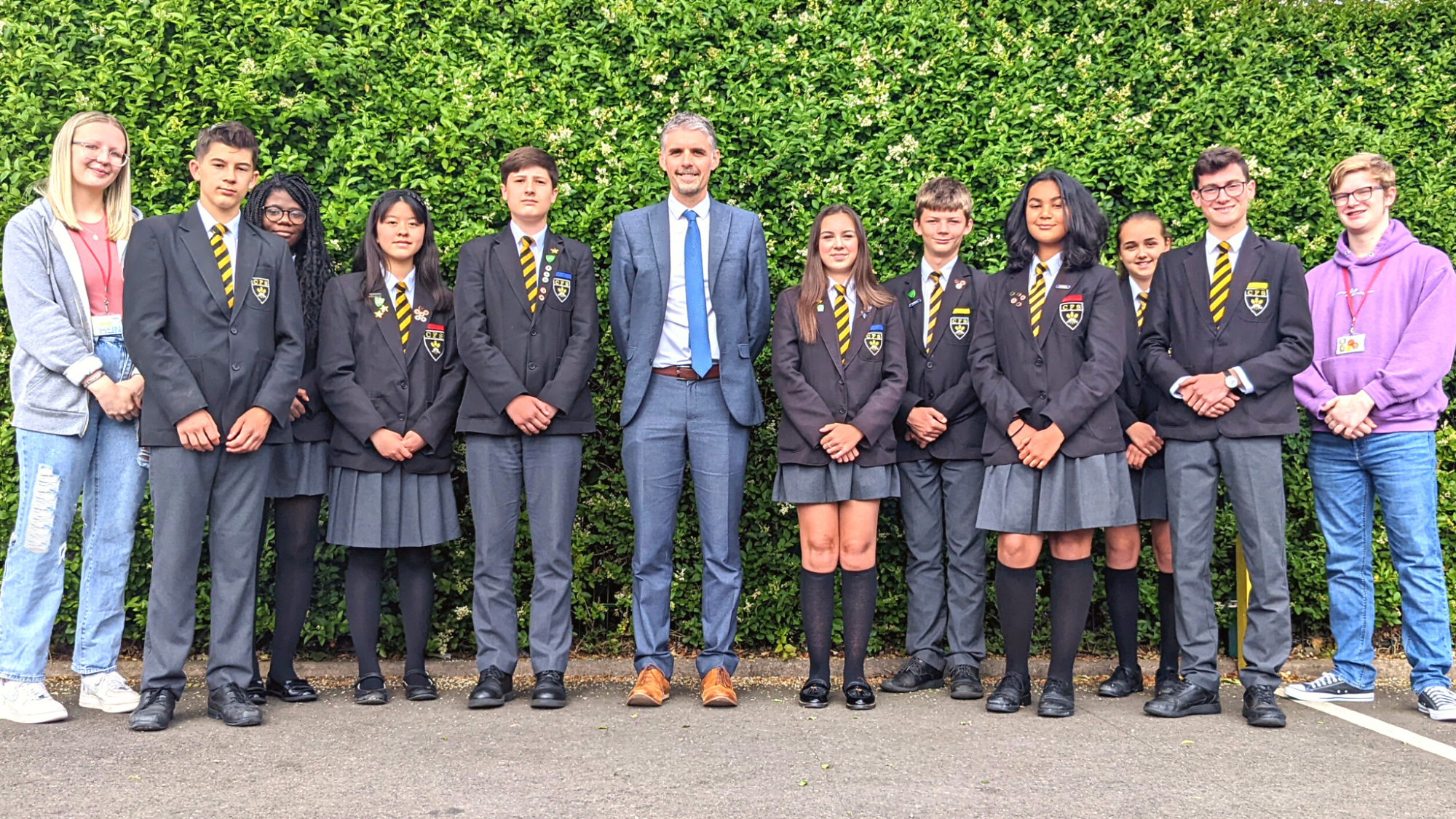 and inspiring staff body who work with our amazing students to make CFSA such a great place to learn, work and succeed."
"The report recognises the drive we have to ensure that every individual achieves their very best and develops the character traits needed to succeed in the rapidly changing world.
As a school, we challenge ourselves to be the very best and whilst we celebrate the work we have achieved, we continue our work to ensure that Colonel Frank Seely is truly outstanding.
I would like to take this opportunity to thank the Redhill Academy Trust, Local Academy Board and wider CFSA community for their fantastic support and dedication."
Executive Headteacher Richard Pierpoint also expressed delight at the report and its findings. "Colonel Frank Seely Academy has made huge gains in the last four years," he said. "Waiting for the inspection, delayed due to COVID, was frustrating as we wanted to demonstrate these formally some time ago."
"The school is once again popular with parents, students work hard and the staff team are incredibly committed to everything they do. This report also recognises the contribution of Redhill Academy Trust which will continue to work with the academy on its journey to being an outstanding school."
Mr Pierpoint added: "Everyone should be proud of their achievements. It's onwards and upwards for CFS."
Listed below are further comments made by inspectors following the recent Ofsted inspection:
Leaders have strengthened the pastoral support for pupils. Small tutor groups allow pupils to build strong relationships with several adults. Pupils know that they can seek support from heads of houses.
Pupils told inspectors that teachers do not tolerate any form of bullying.
Leaders have trained teachers to use a consistent approach to manage pupils' behaviour. Pupils know the rules and the consequences for breaking them.
Pupils earn character points and display the character badges they have earned with pride.
Teachers use (strategies such as recall activities) consistently and pupils achieve well. Many teachers also use assessment for a clear purpose.
Teachers read selected books with pupils so that they are exposed to a wide genre of literature in planned reading sessions.
Trust leaders and school leaders work in synergy. The effective partnership helps to ensure that leaders continue to focus on areas needing improvement.