Sarah's Hadrian's wall run raises huge sum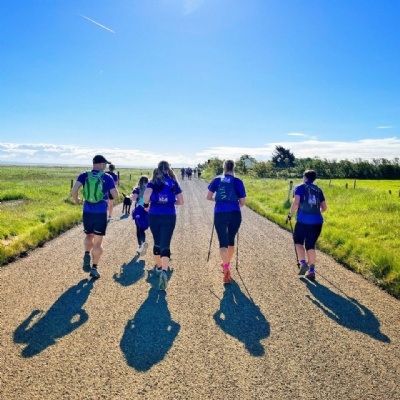 Redhill Trust's director of PE, Sarah Johnson, has raised a staggering £57,000 for a charity close to her heart after completing an epic 90 mile coast-to-coast run.
Sarah, her husband Chris and daughters Lily and Summer were recently joined by more than 60 family and friends who took on the 'Run The Wall' challenge along Hadrian's Wall. The event had been postponed for two years due to the pandemic.
Worksop's Aurora centre will benefit from the huge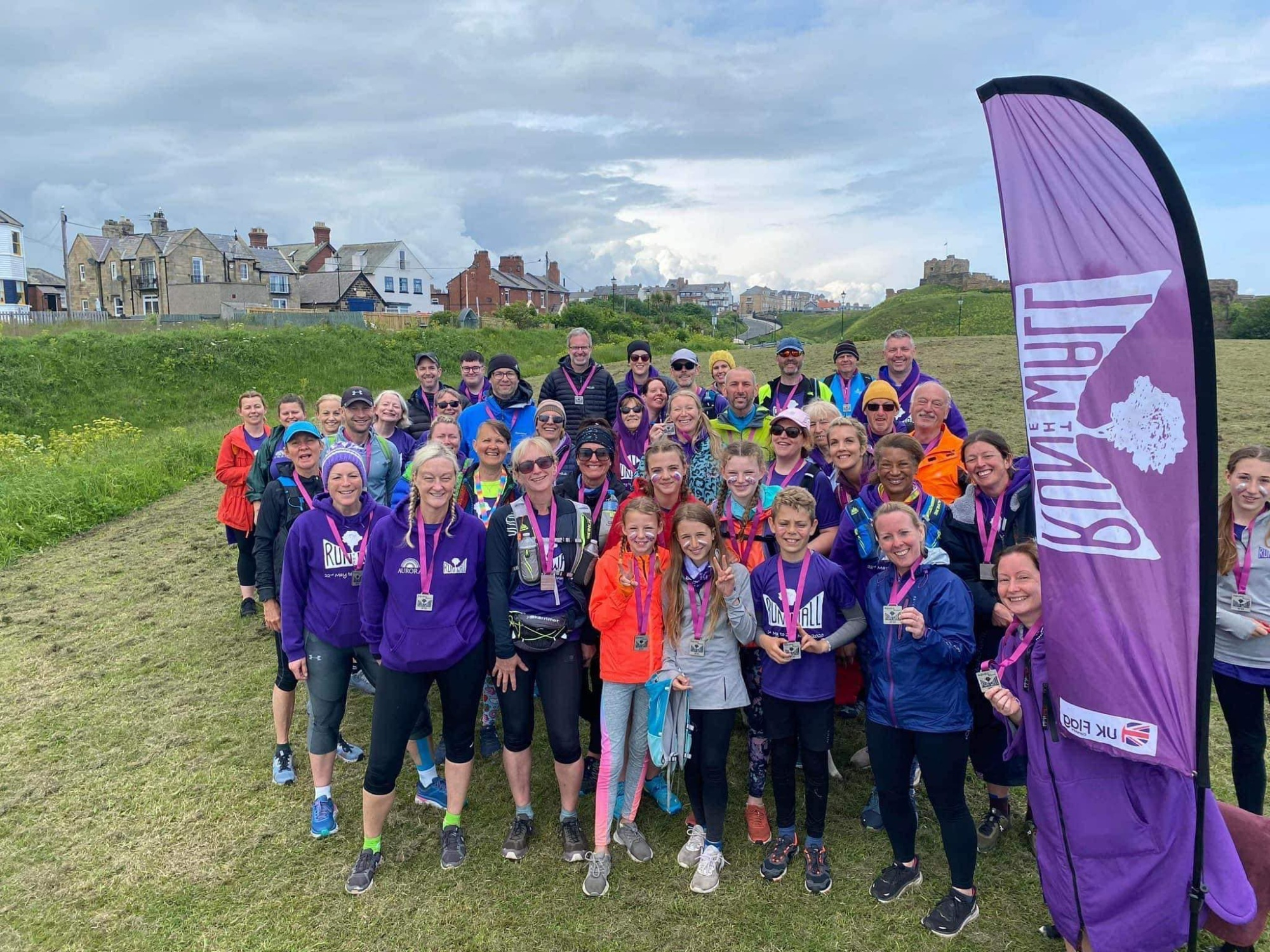 £57,000 cash injection. Sarah, 44, was inspired to help boost the charity's services for families affected by cancer after her own battle with breast cancer.
She said: "I was referred to the Aurora Centre after both of my cancer diagnoses. After the most recent one in 2019 we decided we wanted to help them create something for families and children specifically."
"Some of our biggest worries throughout my diagnosis, operations and treatment were how to talk to our two daughters about it – without scaring them."
Sarah approached Aurora about fundraising to set up a specialised service for families and now, as a result of much hard work and generous donations, a family room is now open at the centre. The charity provides support for cancer patients including counselling, support groups and workshops and beauty treatments and therapies.
Emma Walker, Project Lead for Aurora Wellbeing Services, said: "We are thrilled to have launched a brand-new children & family service, enabling local families affected by a cancer diagnosis to access age-appropriate tailored support."
"We are extremely grateful for the time, effort and dedication from the Run The Wall warriors to enable Aurora to set up such an invaluable service to our local community."
"We're aware that a cancer diagnosis has a huge impact on the whole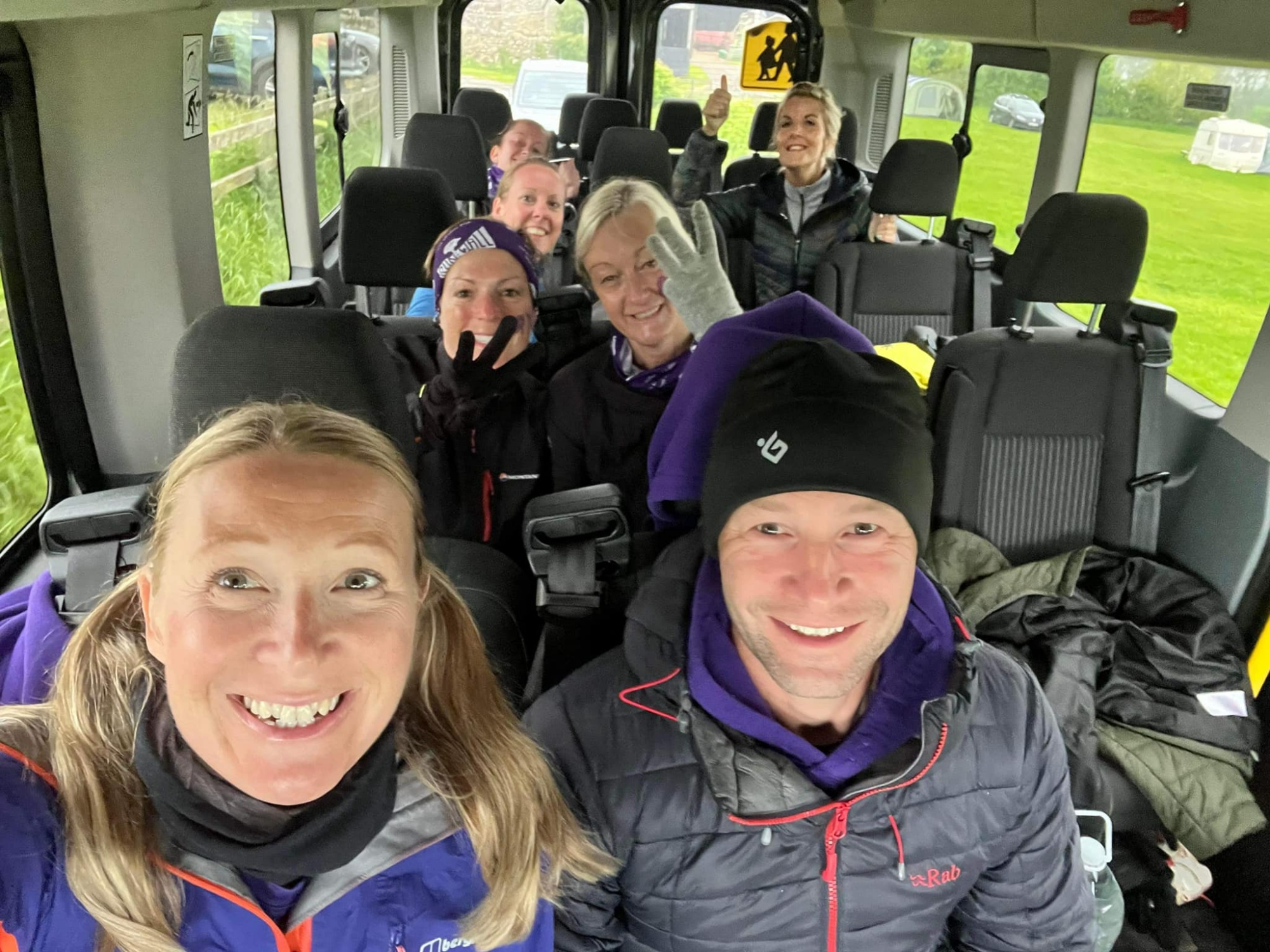 family, and it's great to be able to expand our support service to children and teenagers, giving them a safe space to express their feelings and get support when a family member has a cancer diagnosis. The service is already being well received and we are looking forward to it developing and expanding as more children access it.
The epic Run The Wall challenge was completed across 4 days by as many as 65 people per day running alongside Sarah and her family.
Sarah began her teaching career in PE at The Redhill Academy in 2001.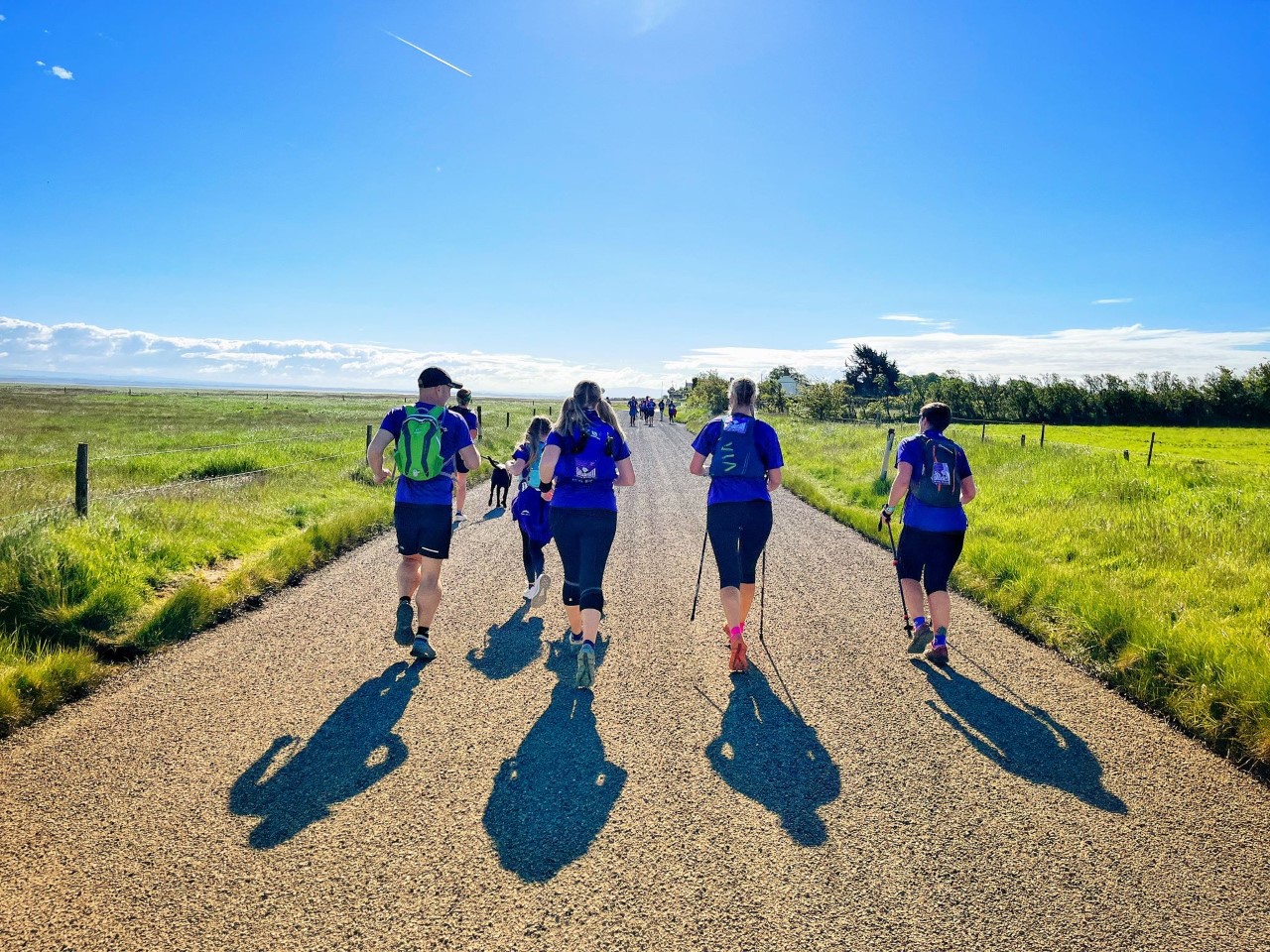 And some of her close friends and colleagues from Redhill Academy Trust were among the Run The Wall runners and supporters, including Paul Crossley (The Redhill Academy & Redhill College), Chris West (Hall Park Academy), Amy Gascoigne (The Redhill Academy), Rebecca Davies (The Redhill Academy), Sally Barfoot (Redhill Teaching Hub).
She recalls 'fantastic moments' where the sun was shining, people were happy and the running felt easy, but says there were also moments of 'terrible pain, heavy rain and people feeling low'. Sarah said: "I'd love to say the challenge was only full of high moments, but in reality it was gruelling at times. But if it was easy, people wouldn't have sponsored us!"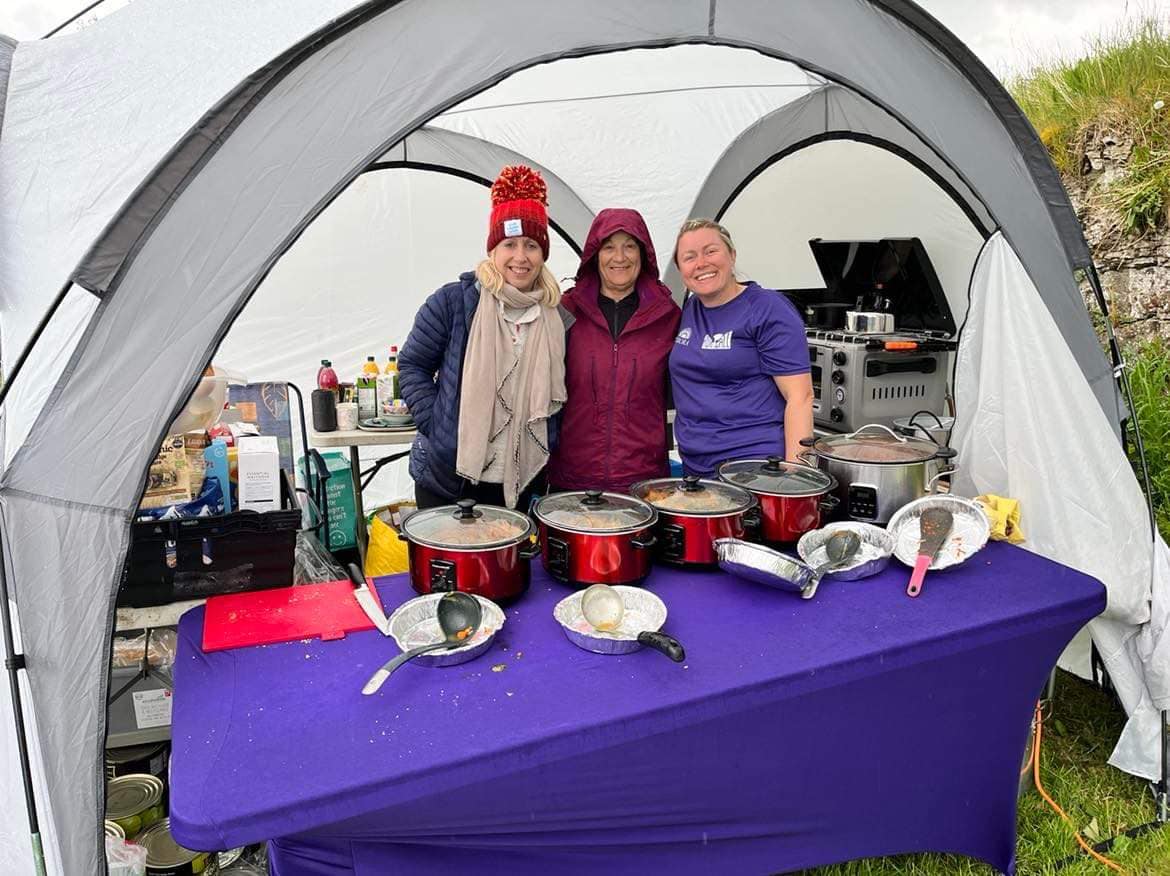 "Eight of us managed the full coast-to-coast distance, which was around 95 miles. Everyone should feel proud of the distance they achieved. Some people did Hadrian's Wall but didn't carry on to the coast, some did a section each day. I'm really proud of how we overcame those difficult moments. It showed real determination and strength to keep moving."
A support team helped the runners keep going and meet their daily targets by providing food, transport and shelter. Accommodation was at a campsite near the mid-point of the wall, with shuttle drivers doing drop-offs and pick-ups along the route. "It was always a welcome sight to see them on the horizon, said Sarah. "We also had support back at camp with a team catering for everyone from underneath a tent! It was so amazing to arrive back at camp with a warm meal ready for us. They did an incredible job."
As for the huge amount of money raised, Sarah said she and her family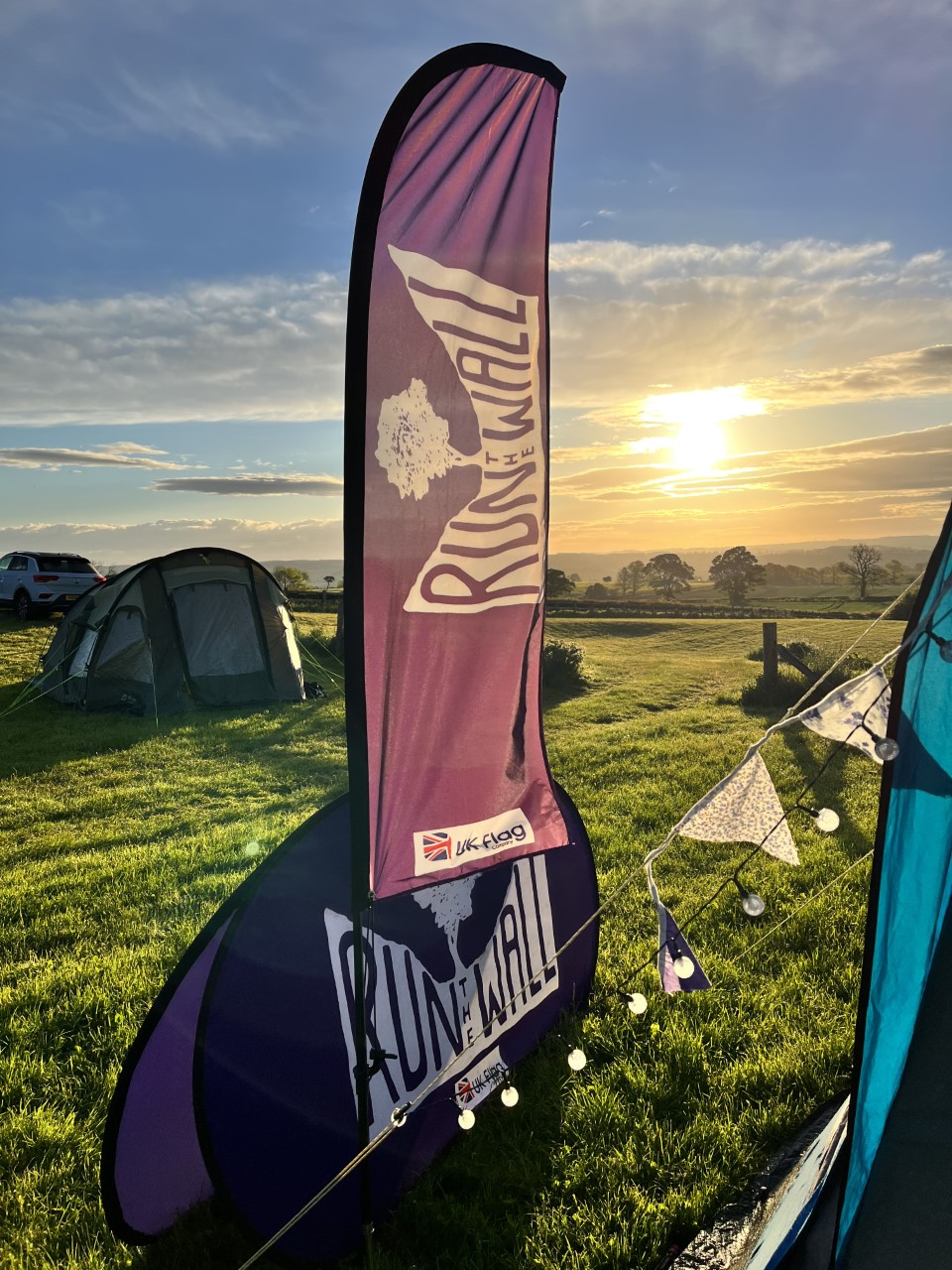 'just can't believe it', but they think that having two years to fundraise has been a blessing in disguise. The fundraising team worked hard during the two years since embarking on Run The Wall, creating fundraising events and competitions including virtual running challenges during lockdown and scratch card competitions.
Sarah said: "People have been so generous with their time and money. We are thrilled that people have donated and that the cause has resonated with so many. Most of us know people with cancer and know that children are often impacted by this."
Neither the fundraising nor the Run The Wall comradery will end here though. The team hope to hold an annual event to keep the cash pot topped up for Aurora. "We've done a Santa Dash at Worksop College each year, and hope to keep that going," said Sarah. "It's at the start of December in their beautiful grounds. We decorate trees, play Christmas music, sell cakes and of course everyone dresses up. It's one of my favourite events!"
Find out more about Aurora Wellbeing Services.
Donate to the Run The Wall fundraising account.