'Friendly and welcoming' school where everyone makes a difference – rated Good by Ofsted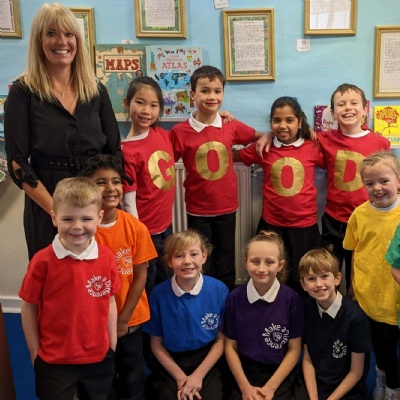 An Arnold primary school where everyone 'makes a difference' has been rated 'Good' in all areas of education and school life.
Inspectors have delivered their report after visiting Robert Mellors Primary Academy at the start of October, when they encountered 'a friendly and welcoming school'.
They said it was clear that pupils enjoyed being in school and as a result had good attendance. Inspectors also said that the school was 'well led by highly skilled leaders who are supported effectively by the Redhill Academy Trust' and that staff were 'proud to work at the school'. The curriculum was praised for 'building from a strong start in the early years', with leaders ambitious for everyone to do well.
During the two-day visit, inspectors visited lessons, looked at pupils' work and spoke to a wide range of stakeholders including pupils, parents, teachers, leaders and governors.
A key theme that was highly commended, was the determination of staff and pupils to 'make a difference' – an ethos which is 'threaded throughout the school'. Ofsted wrote: "Pupils know what it means to be ready to learn. They are able to connect the values of respect and resilience to the work they complete in class."
The rating they received was not just a 'Good' but a strong 'Good', and in some areas was very close to outstanding.
Speaking with Robert Mellors pupils, who are aged between 2 and 11, inspectors heard that they 'feel safe and happy because the staff look after them'. The report goes on to say: "Staff know the pupils as individuals. They provide for the pupils' needs and care for them with kindness and respect." "Staff consistently model the school values to the pupils."
A kind and caring culture was also observed between pupils themselves, and between the school and its community of parents and carers. The report reads: "Pupils are kind, caring and inclusive of each other. They behave well at the school. They are very polite to all adults, including visitors."
Inspectors said: "The good relationships staff have with families give parents the confidence to mention any concerns and ask for support." They added: "Parents and carers appreciate the high expectations that leaders have of their children. One parent summed up the views of many when she said, 'this school is brilliant: my child thrives here'.
One parent summed up the views of many when she said, 'this school is brilliant: my child thrives here'.
Listed below are further comments made by inspectors following the recent Ofsted inspection:
All staff consistently apply the simple school rules. Pupils appreciate the boundaries and routines that staff provide.
There are many opportunities provided by leaders for pupils to develop their character. The 'make a difference' passports encourage pupils to become 'champions' by engaging them in things like charitable and community activities.
Pupils relish the opportunities and responsibilities they are given in school such as being a librarian. They understand the school value of teamwork and show compassion in the way they care for classmates.
The school values of inclusion and respect prepare pupils well for life in modern Britain.
Leaders have constructed a curriculum that builds from a strong start in the early years provision.
Children in the Nursery and Reception classes enjoy adult-led sessions. They can also learn well independently in the calm, purposeful and rich learning environment.
Leaders are continuing to develop the curriculum, so it is ambitious for all pupils.
Teachers use their good subject knowledge to engage pupils in clear and meaningful learning activities. Pupils work hard to complete the tasks teachers give them. Pupils are proud of their achievements. Teachers celebrate the pupils' progress in learning.
Leaders have prioritised reading. Pupils read every day. They enjoy the many opportunities they have to engage with books.
Leaders are ambitious for all pupils to do well. They work closely with parents and pupils to identify any barriers to learning. A suitable range of interventions are available for any pupil who requires some extra support.
Leaders have effective systems in place to support pupils with special educational needs and/or disabilities (SEND) so that they can access the full curriculum.
Staff say that leaders care deeply about them. Leaders are considerate of their well-being and workload. Staff value the support and opportunities they receive.
Staff know the pupils as individuals. They provide for the pupils' needs and care for them with kindness and respect.
Emma Essex, Headteacher at Robert Mellors Primary Academy, said: "Everyone at Robert Mellors is thrilled with the outcome of the inspection and how our Make a Difference culture has been celebrated in the report. The staff fully deserve this official recognition of their commitment and passion to ensuring the best provision and care is in place for all the children who attend our school."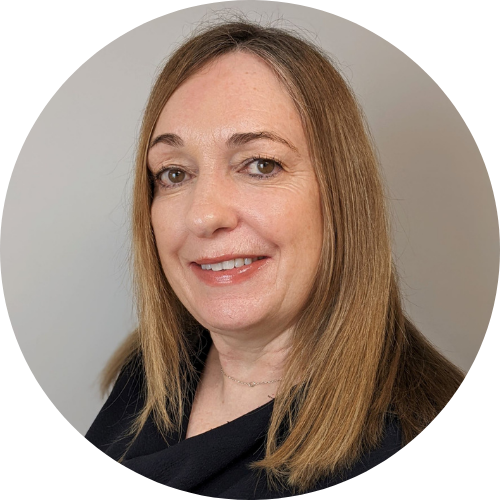 Julie Wardle, Director of Primary Education at Redhill Academy Trust, said: "Congratulations to all at Robert Mellors. I am delighted that the inspectors recognised how hard Emma and her team have worked to 'Make a Difference' day in and day out, to the lives of all their pupils. The rating they received was not just a 'Good' but a strong 'Good', and in some areas was very close to outstanding."