Prime Minister drops-in to science lesson on surprise visit to The Bolsover School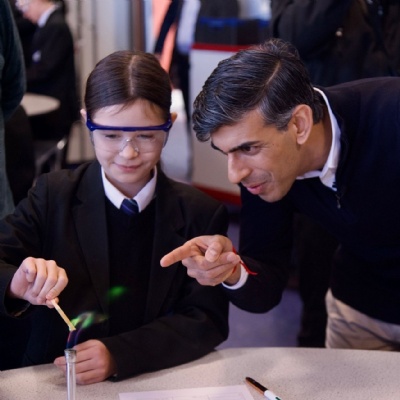 Students and staff at The Bolsover School were honoured to welcome a very special guest on Friday morning – UK Prime Minister Rishi Sunak.
Mr Sunak was greeted by school and Trust leaders as well as Bolsover MP Mark Fletcher before taking a walk through the
school with Head Prefects Georgia and Jacob.
The Year 11 students spoke as ambassadors for The Bolsover School, telling the PM about their pride in their school and their personal future ambitions.
Mr Sunak then took part in some exciting practical science experiments with Year 7 students in the school's well-equipped, modern science labs.
The Prime Minister's visit was part of a tour of Bolsover with local MP Mark Fletcher. The Redhill Academy Trust has secured funding to build a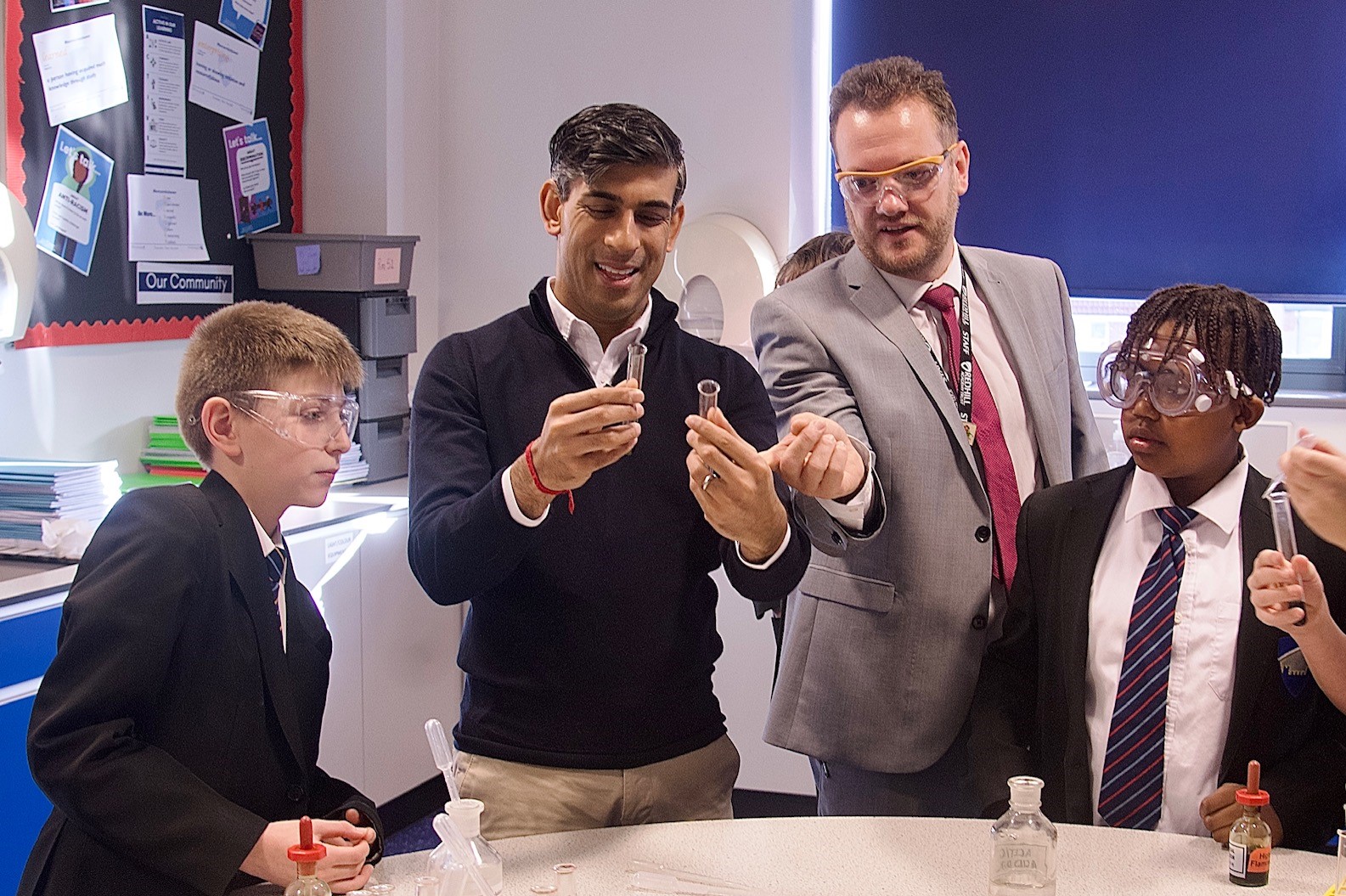 multi-million pound, state-of-the-art free school sixth form in the town.
Headteacher Matt Hall said: "We are very honoured to welcome Prime Minister Sunak to our school. It was an experience that students and staff will never forget."
"We had the unique opportunity to showcase our amazing school to the Prime Minister and for our students to tell him about their ambitions – to attend university, to follow exciting and challenging career paths, and to make a difference in the world."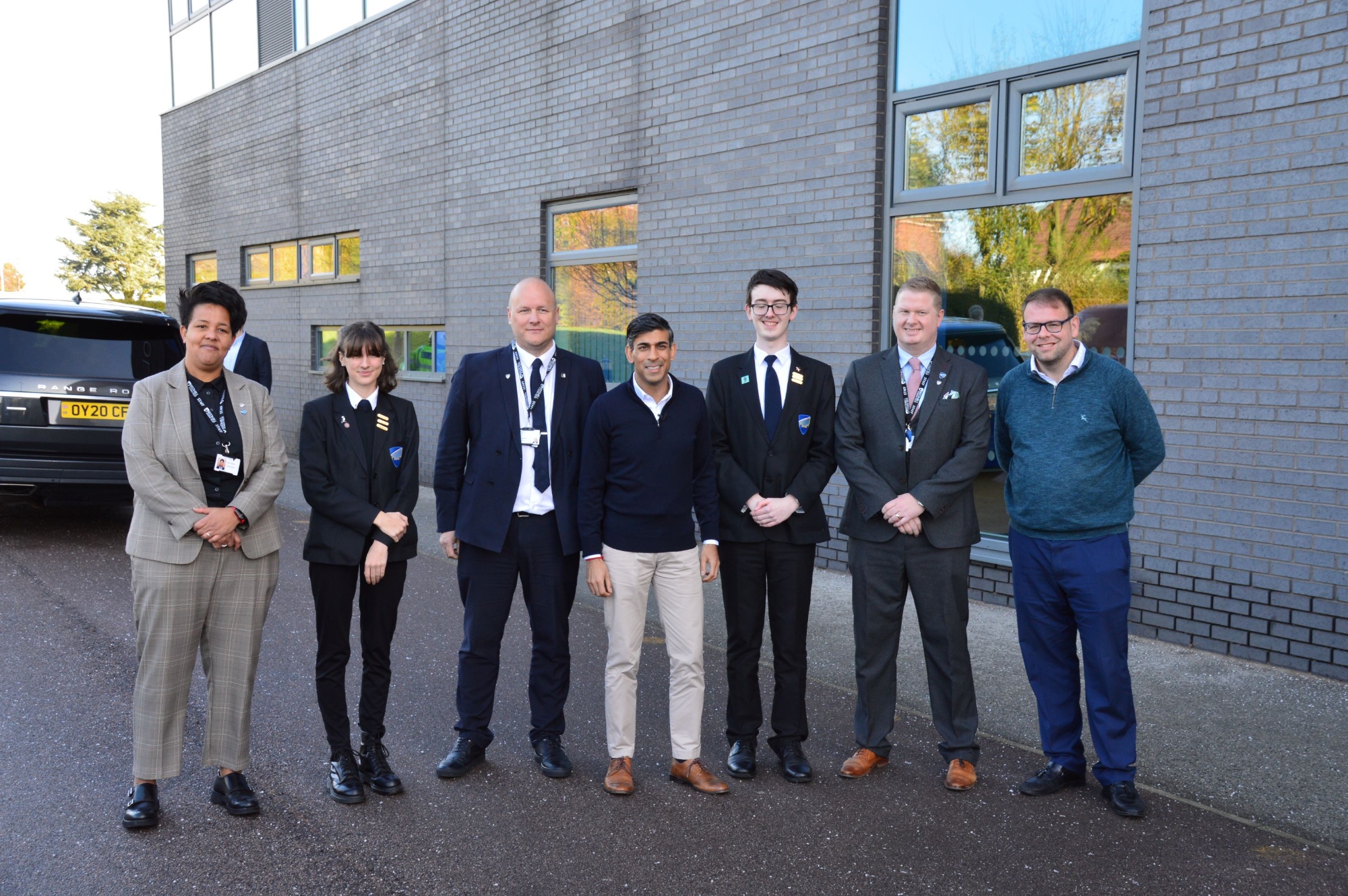 "Bringing post-16 education to Bolsover will be a game changer for this community; nurturing aspirations, raising achievement and opening doors for ambitious young people. Once open, our enviable facilities will allow students to continue their studies in the sciences amongst an academic curriculum, giving them a springboard into university and industry."
"This is just the start of an incredibly exciting project, with work having already begun on procuring a site. Our modern academic sixth form centre will have the potential to improve employability and life chances in Bolsover and the surrounding area for generations to come."