Park Vale Academy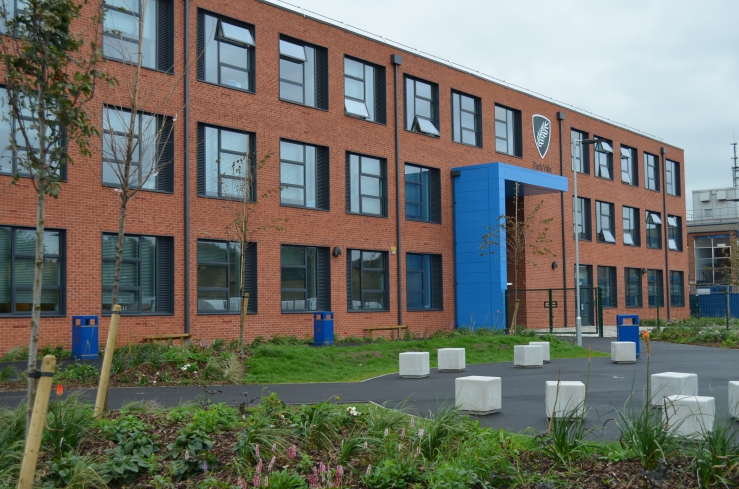 At Park Vale Academy we are ambitious and aspirational for all of our students. We firmly believe that academic success is vital in ensuring that young people achieve their potential. As a consequence, we have extremely high expectations of our students in all aspects of their conduct and particularly their attitude to learning.
Likewise, we pride ourselves on the high standards of teaching and learning we offer at the academy with staff who are passionate about their subjects and committed to ensuring students make exceptional progress.
As well as a clear focus on academic achievement, we also offer a wide range of extra-curricular activities to develop students' skills and interests outside the classroom. We actively encourage students to engage in these opportunities to ensure that they become fully-rounded individuals and better equipped for the challenges of further education and future employment.
Park Vale Academy is absolutely committed to ensuring students feel safe and secure. Our experienced and dedicated pastoral team support the young people to make the right choices and engage positively with life in school whilst rigorously monitoring their academic progress. We always work closely with parents as we know that your support is crucial in ensuring that we are able to maintain our high standards and deliver success for each individual student.
Park Vale Academy benefits from wonderfully spacious and well-designed buildings, set in beautifully landscaped surroundings. State-of-the-art facilities, boasting the latest educational technologies, provide the ideal learning environment for students to thrive both academically and socially.
We have many opportunities for you to visit during the year and you are welcome to contact us at any time and arrange a visit.
Academy Information
Headteacher: Mr Steve Bowhay
Regional Director: Mr Richard Pierpoint
Address: Park Vale Academy, Top Valley Drive, Top Valley, Nottingham, NG5 9AZ
Telephone: 0115 8221244
Email: info@parkvaleacademy.org.uk
Website: www.parkvaleacademy.org.uk
Joined Trust: 1st September 2016
Age range: 11 - 16
Pupils on roll: 847