Authors say thanks for Redhill Book Awards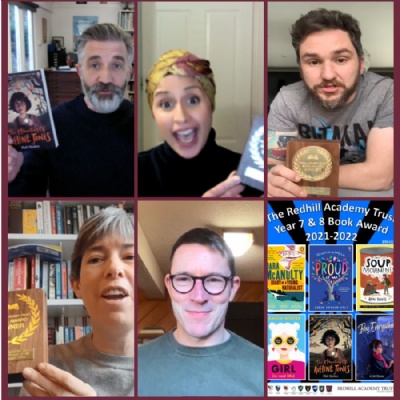 Celebrations took place on World Book Day to mark the third annual Redhill Academy Trust Book Awards.
Students from across the Trust gathered at The Carlton Academy with their school librarians to hear the winners announced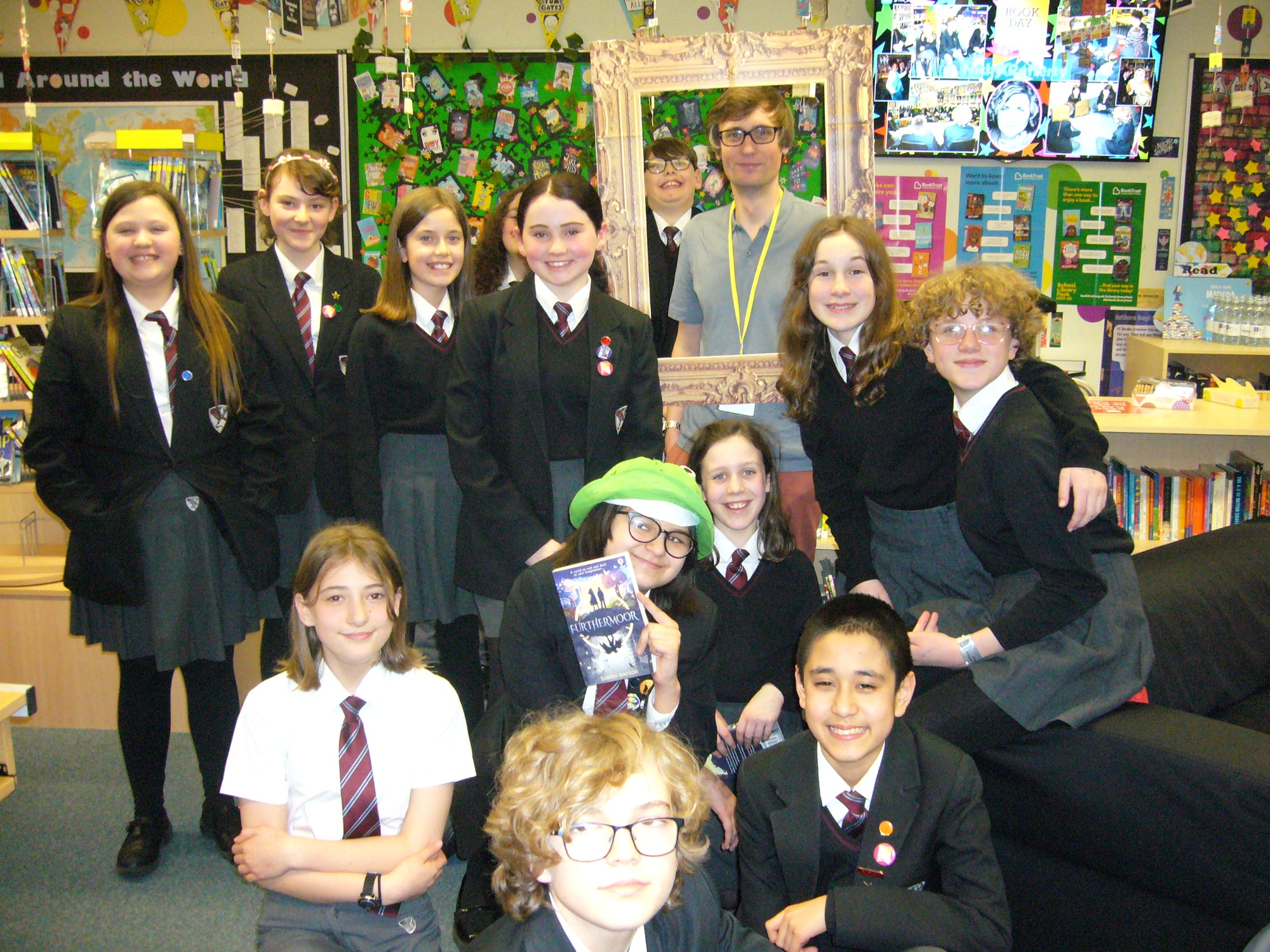 and enjoy an entertaining presentation from local author Darren Simpson, whose third novel Furthermore has just been published. In a further surprise, the winning authors sent video messages to thank students for voting and taking part.
The selection process involved more than 4,500 Year 7 and 8 students voting for three of the award winners; favourite front cover, favourite first line and favourite blurb. Small groups of students in each academy looked at the books in depth and voted for their favourite character and favourite overall book.
They also took part in a 'Creative Response' competition. This was won by Annie McArthur a student from The Carlton Academy who created a stunning memory box for a character from the novel Proud of Me. Highly commended prizes also went to:
Isobel Speight from Hall Park Academy for a pencil drawing of Aveline Jones.
Rudy Fisher Swann from The Redhill Academy for a visual representation of Boy, Everywhere.
Amaia Abrahams from The Carlton Academy for a cake in the shape of a soup tin from The Soup Movement.
Belle Bacon, Abbey Turnbull, Jess Dodge and Tober Khalid all from The Carlton Academy who acted, filmed and edited a scene from Proud of Me.
The Book Award winners were:
Favourite front cover: The Haunting of Aveline Jones by Phil Hickes (illustrated by Keith Robinson)
Favourite first line: Boy, Everywhere by AM Dassu
Favourite blurb: The Haunting of Aveline Jones by Phil Hickes
Favourite character: Becky from Proud of Me by Sarah Hagger-Holt
Favourite book: The Soup Movement by Ben Davis
We are already looking forward to next year's shortlist and subsequent awards!