Trust welcomes new Chair of Trustees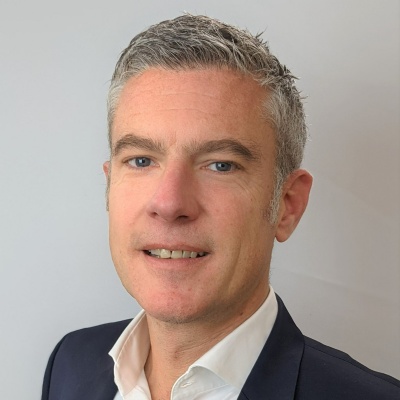 Redhill Academy Trust is pleased to welcome a new Chair of the Executive Board.
Simon Healy takes the seat previously occupied by Steve Hopkins who steps back after 15 years to become Vice Chair.
The Executive Board (trustees) are responsible for the day-to-day governance of the Trust. Find out more about our Trustees HERE .
Mr Healy, whose children attend a Redhill Trust school, said he was excited to take on the role: "Redhill Academy Trust's vision of better outcomes for all is one that strongly resonates with me. Some great work has been done with the academies within the Trust - data and the parent feedback speaks for itself - and I am determined that we are able to reach even more young people over time," he said
"I have lived in Nottinghamshire for 26 years and I love the area and its people. I believe strongly in the power of local and that we all have a responsibility to do whatever we can to nurture our local communities for the betterment of all."
Mr Healy, whose career is in business and banking, said this value had grown stronger for him during the pandemic. He added: "We all saw the value in looking out for our neighbours, exploring and making the most of local places and activities, buying from local producers, supporting local businesses, improving our towns and villages - and of course investing in our youth."
"My career has meant that I've not always been able to do as much as I've wanted. So the opportunity to be involved with the Trust has been a really exciting one for me and is a real chance to apply what I've learned in business and in banking."
Mr Healy, 47, has several years' experience on the Trust Executive Board, most recently serving as vice chair. He was also the chair of governors at The South Nottinghamshire Academy.
He added: "From a Board perspective my vision is simple: to create the effective governance framework for the Trust of tomorrow so that we can continue to grow and broaden our reach, resulting in better outcomes for more people."
"I see my role as being a critical friend to the Trust leadership and providing the oversight, guidance and advice that will enable the Trust to thrive. I want to ensure that we have a diverse range of engaged executive board members who can leverage their respective areas of expertise to add real value to the Trust and that we mature to meet the needs of a larger and even more effective organisation."
Mr Healy's work life has seen him specialise in starting and scaling new consumer banks; developing a working understanding of regulation and governance, and how this must evolve as an organisation grows. Mr Healy said in his spare time he was a passionate cook who loves paddleboarding and music.