Moving On Day prepares students for next steps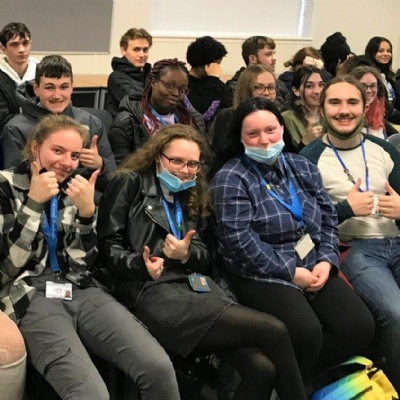 Year 13 students at Sixth Forms across Redhill Academy Trust enjoyed a day of workshops on topics including coping with stress, finance management, healthy relationships & consent, apprenticeships and preparing your CV.
'Moving On Day' ran across two schools and involved 350 students from all five of the Trust's Nottinghamshire Sixth Forms.
External speakers included a team of young barristers from Leducate, an educational charity that promotes an understanding of everyday legal rights to among secondary school-aged students.
Leducate believes that education is the key to social mobility. It enables students to integrate better in society and their wider communities.
Students who are considering the apprenticeship route after Sixth Form benefited from a whole day preparing their CVs and doing interview practice with various visiting employers.
Other visiting speakers included representatives from Nottingham Trent University, Capital One and Stress Less.
Alice Kettel, Head of Sixth Form at The Redhill Academy, said: "Students really enjoyed Moving On Day. They gained invaluable input from a range of external speakers on topic like how to thrive at university and stress less, to apprenticeship top tips and the law surrounding consent. It was a very successful day for students, no matter their next step plans."