Teachers 'very well prepared', says Ofsted, rating training partner Outstanding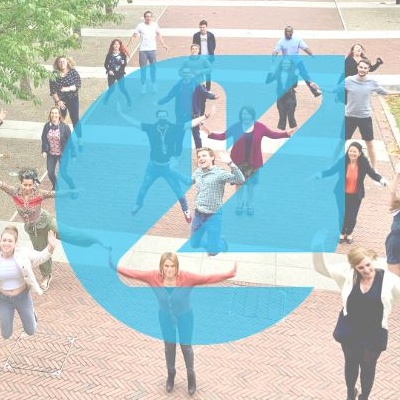 We are delighted to announce that our Initial Teacher Training (ITT) partners, Inspiring Leaders Teacher Training, have achieved an 'Outstanding' rating in their recent Ofsted inspection.
The inspection, conducted in May 2023, assessed the programme's overall effectiveness, quality of education and training, as well as its leadership and management. The report highlighted the overwhelmingly positive experiences of trainee teachers, who actively sought out Inspiring Leaders Teacher Training due to its renowned high-quality training.
Ofsted's report cited the following feedback from a Headteacher;
There is a really strong culture of ambition, professionalism, and high expectation, but this is all wrapped up by having the well-being of all trainees at heart.
Redhill Academy Trust is proud of its partnership with Inspiring Leaders which allows us to train outstanding teachers who make a significant difference to their pupils, their schools and their profession. Through this partnership, Redhill Teaching School Hub works alongside the Flying High SCITT Hub to deliver our Primary teacher training programme, with Nottingham Trent University offering the PGCE element of the training.
Anyone considering a career in teaching is encouraged to get in touch with the Redhill Hub team to find out more about training with us. Our trainee teachers benefit from the fantastic support provided by dedicated staff; from training at the centre through to their placements in schools.
Jon Gale, Headteacher at Colonel Frank Seely Academy, part of Redhill Academy Trust, said;
The high-quality SCITT provision has played a crucial role in enhancing our teacher recruitment, by producing highly skilled and motivated teachers who are well-equipped to enter the profession. The SCITT programme ensures a rigorous training experience that fosters excellent teaching practices, leading to the consistent delivery of high-quality education that ultimately provides our students with inspiring teaching and learning.
Inspiring Leaders Teacher Training offers various routes towards Qualified Teacher Status, including School-Centred Initial Teacher Training (SCITT) which is fee-paying and salaried, and other assessment-only routes.
We've had an incredible number of applications to train with the Redhill Secondary Hub through Inspiring Leaders for September, and we are really looking forward to welcoming our new trainee teachers in the new academic year.
Andrew Burns, CEO of Redhill Academy Trust, echoed the sentiments of the report, expressing great pride in the Outstanding rating. He said:
We are thrilled that Inspiring Leaders Teacher Training has been rated as Outstanding in the recent inspection. This achievement reflects the exceptional quality of training provided by our school the SCITT team. We share the same strategic commitment to excellence and our continuous efforts to play a role in training teachers for the future.
A strong partnership
The 'Outstanding' rating awarded to Inspiring Leaders Teacher Training is a testament to the dedication, hard work, and passion of all those involved in the programme. It exemplifies the strong partnership between the training provider, schools, and trainees, all working together to shape the next generation of confident and effective teachers.
Andrew Knowles, Headteacher at Tupton Hall School, also part of Redhill Academy Trust, said;
We can all remember and reflect on a teacher who positively influenced our lives when at school. The outstanding Ofsted grade recognises that The Inspiring Leaders Teacher Training programme is providing an exemplary platform for the next generation of educators to influence lives and inspire our young people. This is great news for our local children, families and communities.
It has been a privilege to be a part of the Inspiring Leaders Teacher Training programme. All children deserve the best, therefore knowing that our new teachers are being developed through a high-quality training programme, builds confidence and optimism for the future.
If you are interested in delving deeper into the details of the Ofsted report or exploring the possibility of becoming a teacher through the Inspiring Leaders Teacher Training programme, find more information on the Inspiring Leaders website.