Duke of Edinburgh Gold Award Recipients' Time To Shine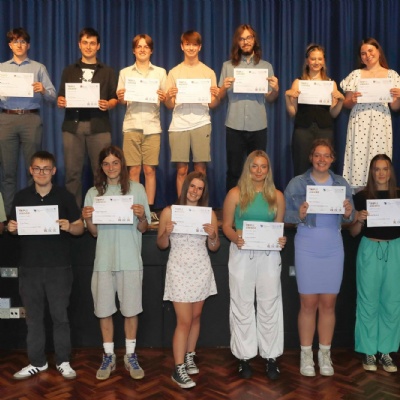 Resilient young people who have successfully completed their Gold Duke of Edinburgh Award gathered to celebrate their outstanding achievements.
The inaugural Redhill Trust Gold DofE Awards was open to students from academies across the Trust's 7 sixth forms and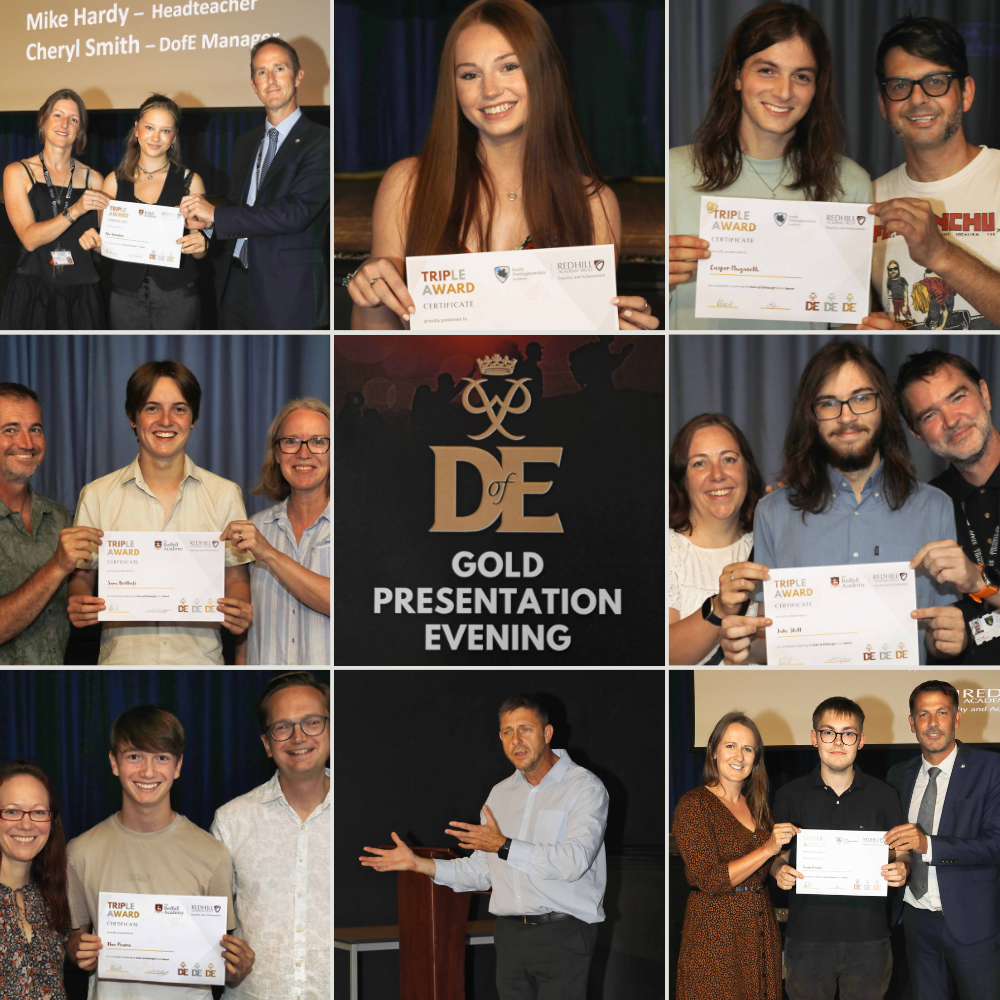 took place at The Redhill Academy.
This was the first cohort to complete the Duke of Edinburgh (DofE) programme since Redhill Academy Trust established a trust-wide DofE network. Duke of Edinburgh is a key part of the Trust's co- curricular offer and is offered free at Bronze and Silver levels in all schools and Gold in all sixth forms.
DofE Gold, Silver and Bronze Awards are recognised marks of achievement, requiring long-term dedication. Young people take on outdoor expeditions and become active citizens through community volunteering. It is open to all young people aged 14 - 25 regardless of ability, gender, culture, religion, background and location.
The awards ceremony saw students and their families joined by DofE regional representatives and Trust staff who supported the programme to share amazing stories of skills, volunteering and expeditions.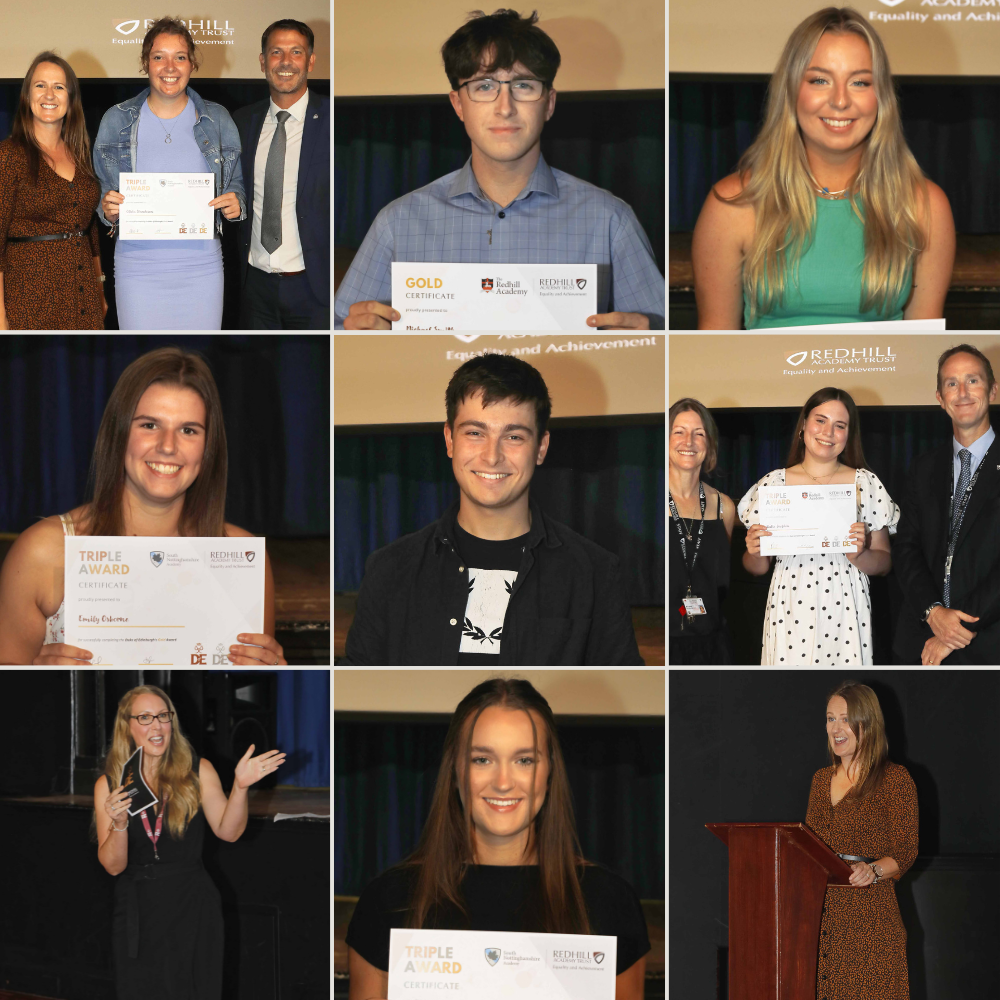 Each student received a certificate and gold pin badge for their efforts as part of the Redhill Trust DofE Programme. Later this year, the participants will also attend the national Gold Award presentations at one of the royal palaces where they will meet like-minded young people from across the nation.
Richard Pierpoint, one of the Trust's Regional Directors, said:
We would like to congratulate all of the recipients of this prestigious award. We look forward to an even bigger event next year with more stories of young people thriving in this wonderful scheme.