New sixth form centre will bring post-16 education to Bolsover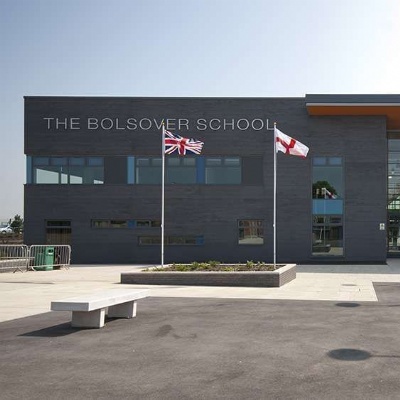 Plans for a sixth form centre linked to The Bolsover School have been given the green light after a concerted campaign to return post-16 education to the area.
Redhill Academy Trust has succeeded in a bid process through the Department for Education to open a modern and ambitious new 16-19 mainstream free school.
The 400-place academic centre would be open to students from a 10 mile radius, but it is expected that The Bolsover School will act as one of the main feeders into the new sixth form. An appropriate site for the new sixth form is under discussion.
"We are thrilled to have secured the free school bid for a post-16 centre in Bolsover. It is something that has been sadly lacking in the local area and will help to raise the aspirations of the community for generations to come," said Tim Croft, a Regional Director for Redhill Academy Trust.
There are currently no further or higher educational facilities in the Bolsover area, meaning students must leave the area for their post-16 education and a lack of direct, reliable and quick bus services means that most students in the Bolsover area, who largely rely on public transport, will spend between 30 and 60 minutes travelling - severely restricting their access to post-16 education.
Matt Hall, Headteacher at The Bolsover School, which is rated 'Good' by Ofsted, said the prospect of having post-16 provision in Bolsover was 'extremely exciting', adding: "To be able to provide our students with a progression route to accessible, local post-16 provision will undoubtedly go a long way to raising the aspirations of all students who attend The Bolsover School for years to come."
The successful bid to bring post-16 education to Bolsover came after the Government identified Derbyshire as an Education Investment Area to raise school standards. It involved concerted work between The Bolsover School, Redhill Academy Trust, Derbyshire County Council, Bolsover MP Mark Fletcher and the Regional Schools Commissioner.
The bid focused on the potential to boost skills and employability in the Bolsover area - and further afield. Statistics last year showed that only 21% of people in Bolsover had a degree or higher, compared with 42.8% nationally, with 9% possessing no qualifications. "This has had a direct negative impact on the job market and unemployment rate in the area," Redhill Trust's bid application stated.
The Trust explained that its new sixth form would provide a curriculum that considered both the needs of local businesses, existing providers and young people by providing a pathway into university or employment / further training. Subjects such as computer science, physics, chemistry, maths and further maths will provide students with a foundation to pursue jobs in manufacturing and engineering – improving outcomes for young people further strengthening these renowned sectors within Derbyshire and Nottinghamshire.